DiDomenico Law, PLLC is comprised of a passionate, proficient and seasoned attorney who is dedicated to providing sound legal advice and personal guidance to their clients. A staff of extraordinary knowledgeable paralegals support the attorney. Our attorney and staff will work and devise strategies together to assure a client's file is reviewed and addressed in every respect.
Let the experience and knowledge of the attorneys at the DiDomenico Law, PLLC help achieve your goals and objectives.
Andrea J. DiDomenico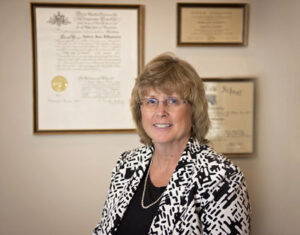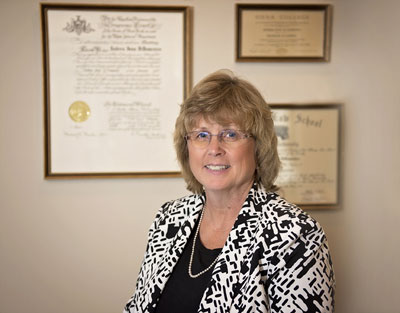 Andrea J. DiDomenico is a life-long resident of Southern Saratoga County. Andrea started her legal career while in high school working as a legal secretary in her father's law office. After high school graduation, Andrea attended Junior College of Albany and graduated with an A.A.S. Degree in Paralegal Studies. After working for a few years as a paralegal, Andrea decided to advance her career in the legal field with the goal of becoming an attorney. Andrea is a 1986 graduate of Siena College and a 1989 graduate of Albany Law School of Union University. Over the course of her more than 25 years as an attorney, Andrea has represented clients in various areas of law. Andrea is admitted to practice law before all the courts of New York State and the United States District Court for the Northern District of New York.
Committed to her community, Andrea has volunteered her time and expertise to numerous community groups and activities. Currently, Andrea serves as a director on the Saratoga County Industrial Development Agency and a trustee on the board of trustees for the Mechanicville District Public Library. Andrea is a former member of the board of the Mechanicville Chamber of Commerce, Business and Professional Women's Club, Stillwater Free Library and Bridging People & Places for a Better Place. Andrea was involved with the Saratoga County Bar Association as an attorney coach for the Mechanicville High School Mock Trial team.
Current member of the New York State Bar Association and the Saratoga County Bar Association.